Plan of Salvation
chart
While attending Ricks College many years ago, I took a Pearl of Great Price class from Brother Brown, the Dean of Religion. We had an assignment that covered several topics, one of which was to make a Plan of Salvation chart. I gave this a lot of thought, as I wanted to make a complete and detailed chart, yet keep it simple and easy to understand.
When my assignment papers were returned, the Professor marked on the cover page, "Good Plan!"
I have since added scriptures to correspond to each aspect of the plan and have made it printable for study and class hand outs.
Graphic images are always helpful if clarifying concepts, and I hope you will find this chart useful.
Rich Allred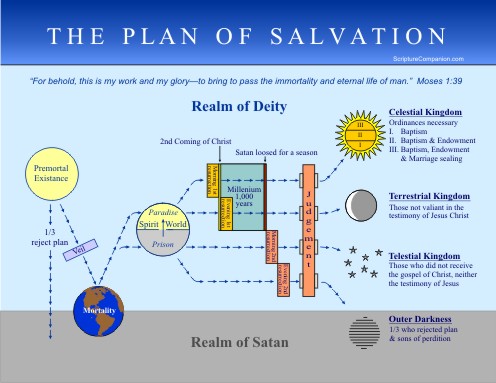 Plan_of_Salvation_color.jpg (249 KB)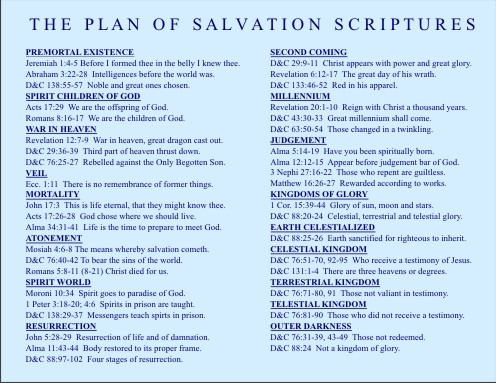 Plan_of_Salvation_Scriptures.jpg (441 KB)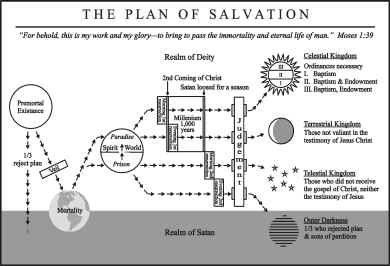 Plan of Salvation.pdf (55 KB)